This Product has been discontinued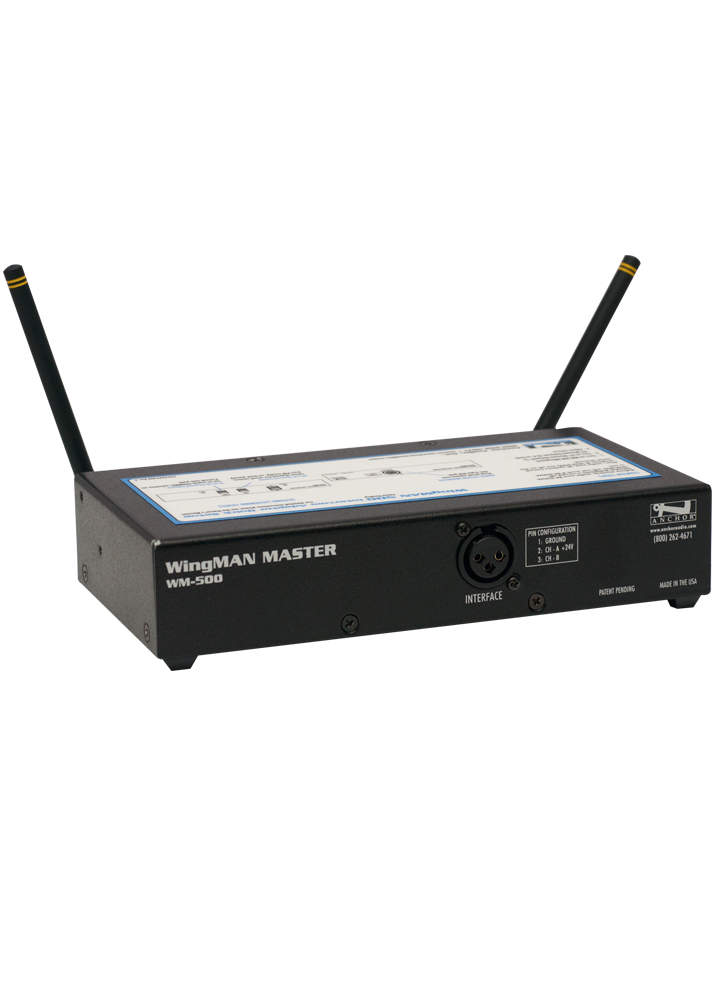 WM-500
WingMAN - base station interface between PortaCom and ProLink intercom systems features full duplex communication
The WM-500 is the interface base station that allows full duplex communication between the
ProLink
wireless intercom and other wired systems including the
PortaCom
and some other 2-wire party line unbalanced systems.
The WingMAN includes a transceiver that is compatible with ProLink 500 belt packs. An integrated interface circuit makes it possible to interface the transceiver with party-line intercom systems with ease.
The RX/TX LED glows solid when the wireless remote belt packs are out of range, so therefore, the remote belt packs must move closer to the WingMAN 500 to operate.