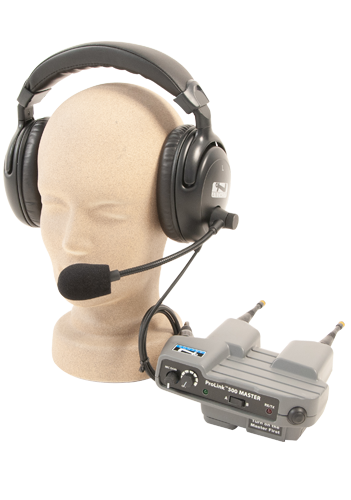 PROLINK 500
WIRELESS INTERCOM
The ProLink 500 wireless intercom allows full duplex communication between four users simultaneously with unlimited number of listen only. The ProLink is ideal for house of worship, theater, event coordination and production, broadcast studios, and more.
Features
500' Line of Sight Wireless Communication
Two Channels with Four Users Per Channel
Unlimited Number of Listen Only Units
Batteries Operate 10 - 12 Hours on a Single Charge
Customer Reviews
I love the ease of use of the ProLink wireless intercom. That's a great selling point to customers - especially churches who deal with volunteers.
Amy Mills
Clark-Powell, Winston-Salem, NC
The Anchor Audio ProLink PRO-540 wireless intercom package is easy to operate and economical, which makes for a perfect application in small theater production. The voice clarity and strong wireless range were unmatched in other intercom systems we have tried.
Bob Kierman
Production Advantage, Vermont
Previous
Next