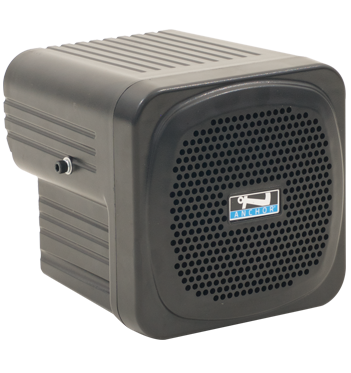 AN-30
SPEAKER MONITOR
The AN-30 is the smallest speaker in the Anchor Audio product line, but it still offers powerful sound. It effortlessly mounts to a wall or ceiling - only weighing 1.5 lbs. It is a great audio solution for classrooms, boardrooms, AV carts, and more.
Features
Easily Mount to Wall or Ceiling
Daisy Chain Multiple Units
Customer Reviews
Unbelievable power and clarity for such a small light weight speaker and we love the color.
Vickie B.
St. Pius X School, Indianapolis, IN
The AN-30 allows all students to hear instruction no matter where they are in the room. The school district is incredibly satisfied with the AN-30 classroom amplification system they received and greatly recommend Anchor Audio's products based on their quality, service, and support.
Summer Vyne
Emtec Inc.
Previous
Next