PROPRIETARY WIRELESS MICROPHONE TECHNOLOGY
• Works in the less-crowded 1.9 GHz frequency band for interference-free sound projection
• Automatically seeks and selects the strongest, most secure channel via "channel hopping"
• One-time pairing eliminates setup hassles; pair the mic just once and never again
• 300+ feet of line-of-site transmission range, covers even large arenas and stadiums
• Wearable mics (collars, headbands, lapels) connect via small wire to a belt pack transmitter
• Volume and mute controls on the microphone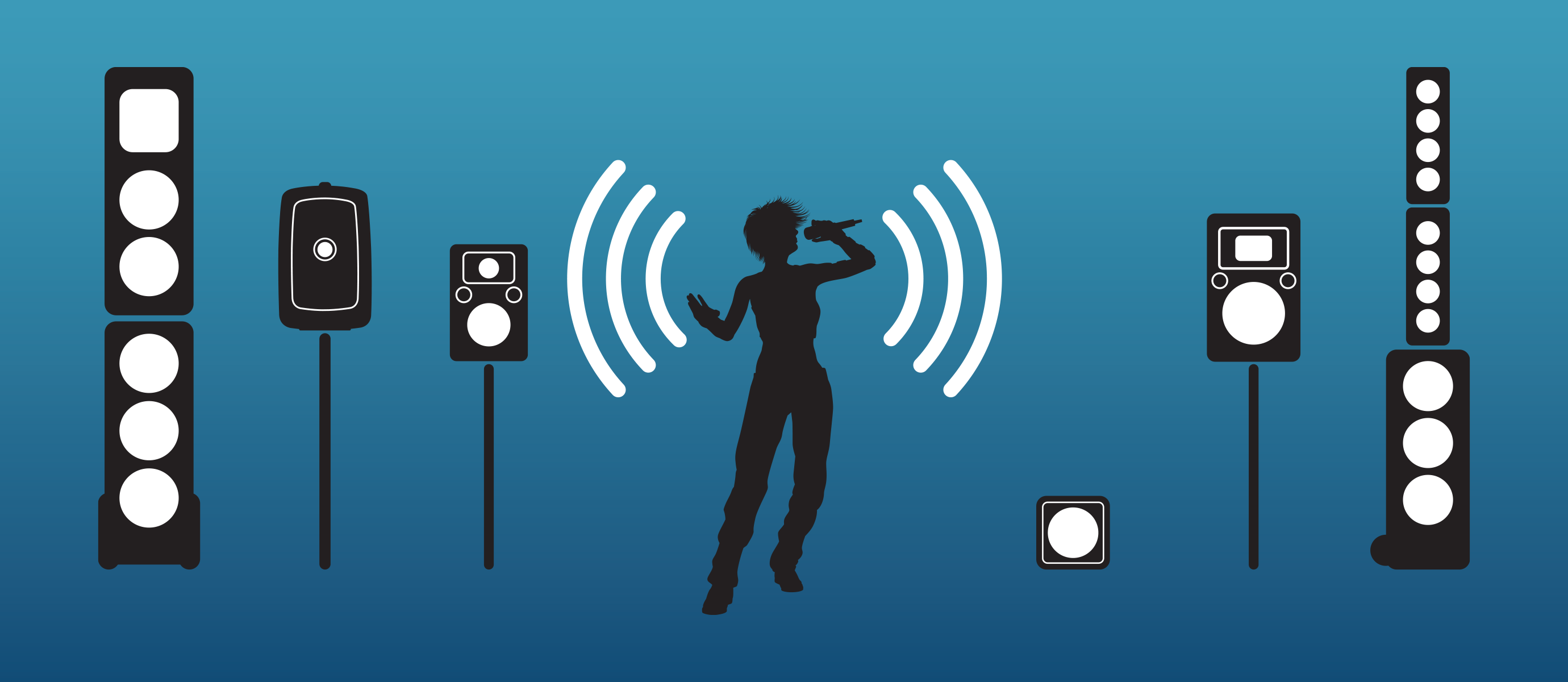 The system frequency hops on 60 channels at 1.9GHz, adopting an auto-select secure algorithm based on detected RF noise/interference.
Anchor-Link Specifications:
• Separate frequency range 1.9GHz
• Long range, 300 feet
• High level of security against interception
• Encryption 64-bit
Anchor-Link DECT: Digital enhanced cordless telecommunications radio technology standard designed primarily for voice data applications.
Anchor-Link TDMA: Time division multiple access transmits radio signals to receivers in multiple user applications, leverages assigned carrier spectrum on 5 carrier frequencies and 12 subchannel frequencies with TDMA/TDD frequency hopping on a total of 60 channels US (EU and Japan have assigned variants).
• Can have up to 30 systems in one room
• Very energy-efficient
• Better quality of audio frequency response 60Hz-12KHz
• Latency 14 ms
• Battery operating time min 10 hrs - up to 20 hrs depending on volume
• Average output 10mW
• Operate like miniature radio stations, broadcasting sound to the PA system
• Like radio stations, they broadcast on a specific channel in a specific frequency band
• An initial process called "pairing" connects the wireless mic to the PAsystem