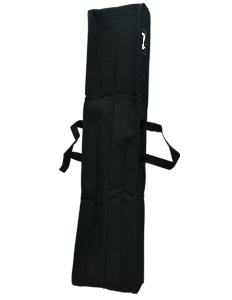 CC-550
Soft case for two SS-250/SS-550 speaker stands
Tired of carrying around multiple speaker stands? We have the perfect solution! The CC-550 is a soft carrying case for up to two speaker stands. The carrying bag is made of black nylon with strong handles.

Use the CC-550 with the:
Price: $125
Anchor Audio sells select accessories direct.
Click below to purchase.