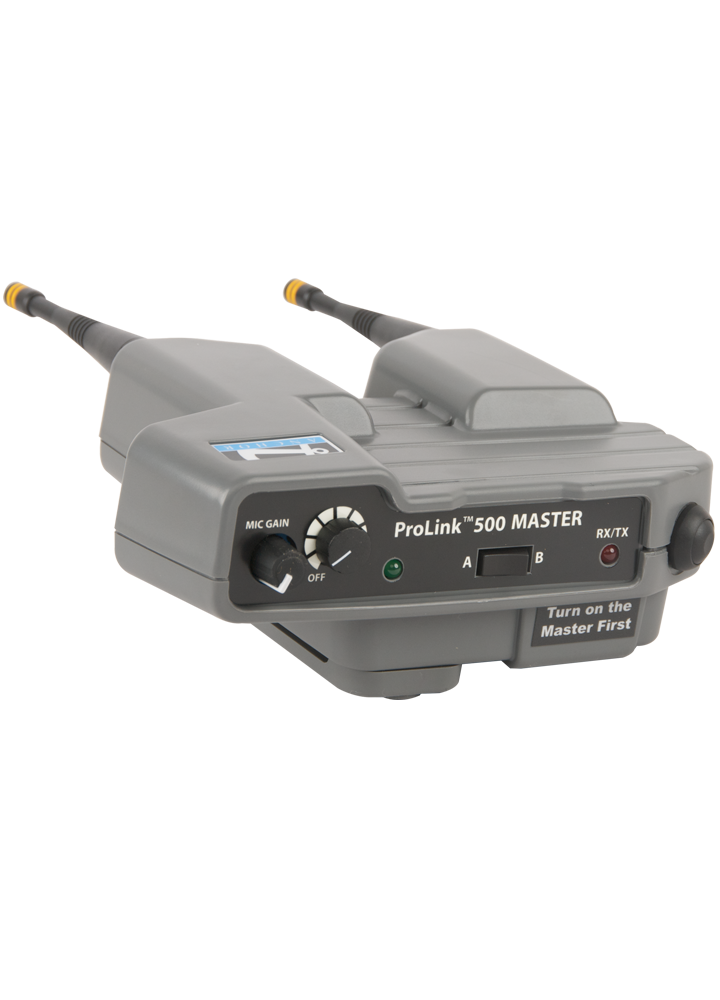 BP-500M
ProLink master belt pack
The BP-500M is the master beltpack for the ProLink 500 wireless intercom system and operates on the FCC license free 902 - 928 MHz frequency range. The ProLink 500 has the capability to transmit up to 500 ft. line of sight and allows communication through walls and glass.

The BP-500M has an A/B channel selection that allows up to a total of seven wireless beltpacks. The master beltpack switches between channel A and channel B to allow full duplex communication among four users simultaneously - one user being the BP-500M. Rechargeable AA batteries power the beltpack, which operates 10 - 12 on a single charge. The beltpack has a heavy-duty 4-pin XLR headset connector.

The BP-500M can be used with the following headsets:

The BP-500M has a two year warranty. See our warranty section on the FAQ page for more information.

For more information about the Anchor Audio ProLink 500, check out our ProLink 500 video.