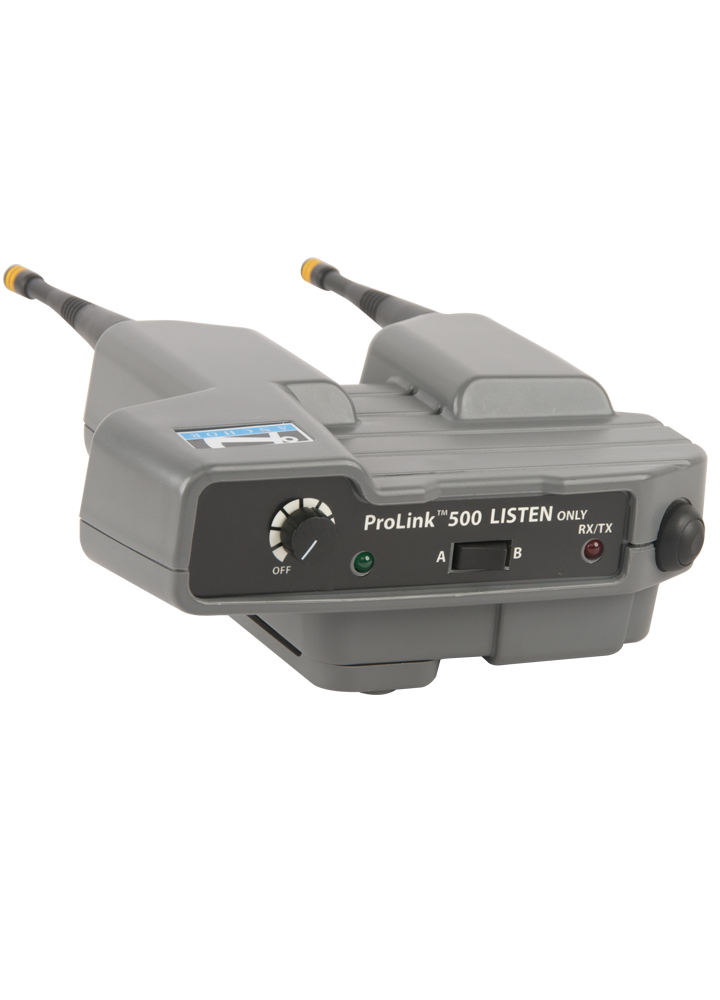 BP-500L
ProLink listen-only belt pack
The BP-500L is the listen only beltpack for the ProLink 500 wireless intercom system and operates on the FCC license free 902 - 928 MHz frequency range. The ProLink 500 has the capability to transmit up to 500 ft. line of sight and allows communication through walls and glass.

The wireless intercom system can have an unlimited number of listen only beltpacks (BP-500L). Rechargeable AA batteries power the beltpack, which operates 10 - 12 on a single charge. The beltpack has a heavy-duty 4-pin XLR connector for the headset.

The BP-500L can be used with the following headsets:
The BP-500L has a two year warranty. See our warranty section on the FAQ page for more information.

For more information about the Anchor Audio ProLink 500, check out our ProLink 500 video.