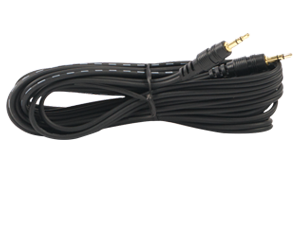 MINI-15ST
Mini to Mini plug - 15 ft.
The MINI-15ST is a stereo mini-plug that is 15 ft. long. It can be used directly with most speaker systems, but it is not directly compatible with AN-1000X+ and MegaVox Pro.
Use the MINI-15ST with the:
Price: $25
Anchor Audio sells select accessories direct.
Click below to purchase.