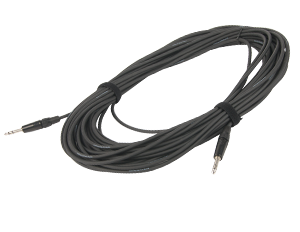 EX-50PPS
50 ft. Line extension cable 1/4" Male Stereo (Stereo Phone both ends)
The EX-50PPS is a 50 ft. line extension cable with a 1/4" male stereo connector on each end. It is stereo phone on both ends.

It can be used to daisy chain multiple main master units such as the:


Price: $74
Anchor Audio sells select accessories direct.
Click below to purchase.