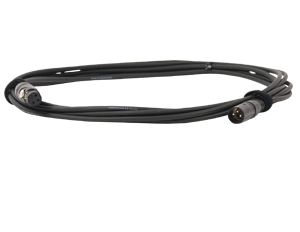 EX-25M
25 ft. male/female XLR
The EX-25M is a 25 ft. male/female XLR cable that is used with the
CouncilMAN
conference system and
PortaCom
wired intercom.
For use with the CouncilMAN, the EX-25M is used to daisy chain the chairman (
CHM-100
) and delegate (
DEL-100
) microphones to the powered speaker monitor (AN-100CM+ or AN-100CMF1+).
For use with the PortaCom, the cable is used used to connect the intercom beltpack (
BP-2000
) to the power console (
PC-2000
) or branch box (
B3-2000
).
Price: $60
Anchor Audio sells select accessories direct.
Click below to purchase.